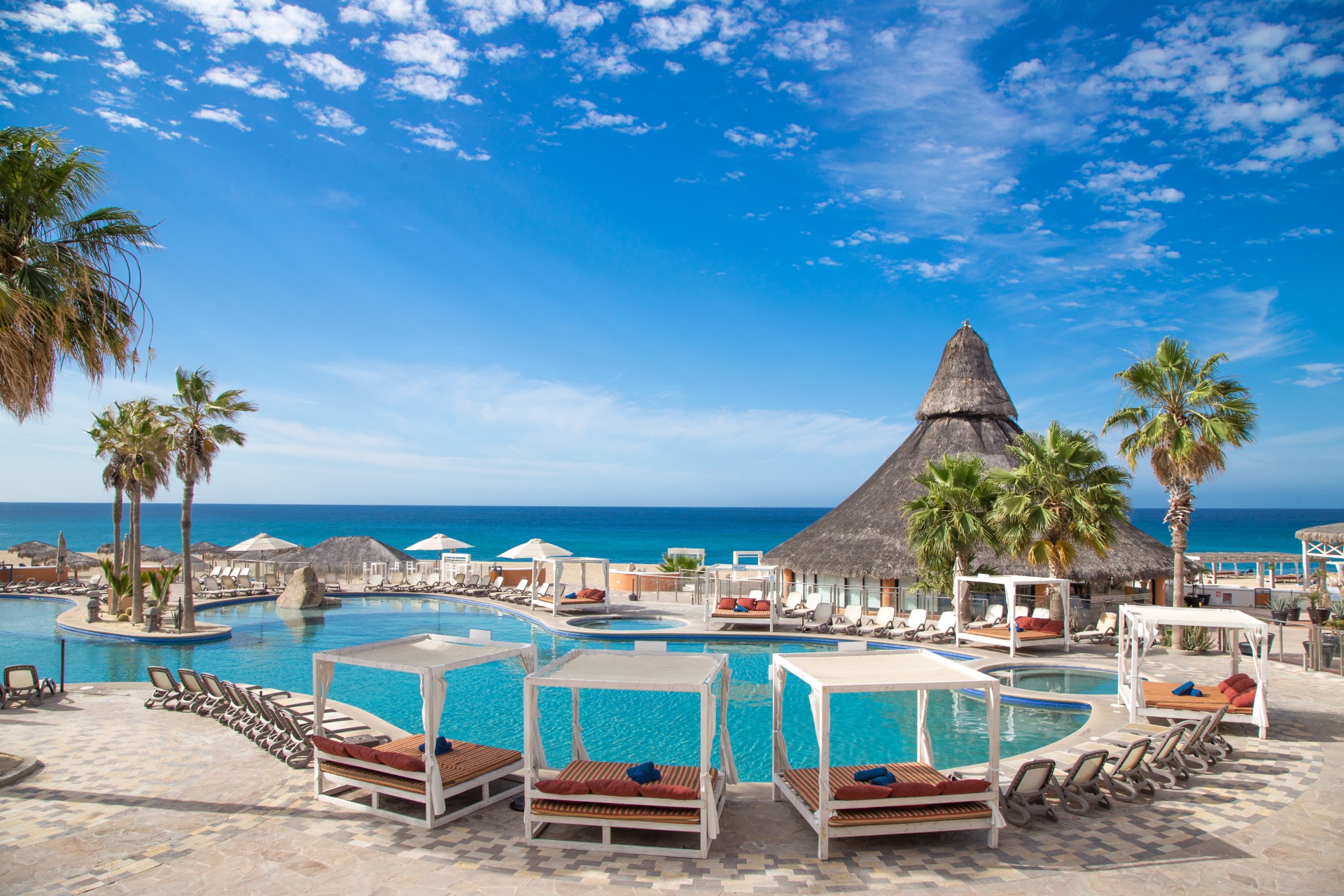 ADVANTAGES OF BOOKING AT SANDOS.COM
THE BEST BEACH RESORT IN TOWN
ALL INCLUSIVE RESORT CABOS SAN LUCAS
Sandos Finisterra is one of the most famous all-inclusive resorts in Cabo San Lucas, Mexico offering an impressive selection of rooms and suites. Stay in gravity-defying rooms that extend outwards from the rock face or spacious ocean view suites. Spend the day soaking up the sun at the beach or take a dip in one of the beachfront swimming pools complete with swim-up bar. The beach resort features a luxurious spa and a collection of exciting bars and elegant restaurants, you can even order room service direct to your suite. The hotel is a short walk away from downtown Cabo San Lucas, and packed with entertainment, so you will never run out of things to see and do during your all-inclusive Los Cabos vacation.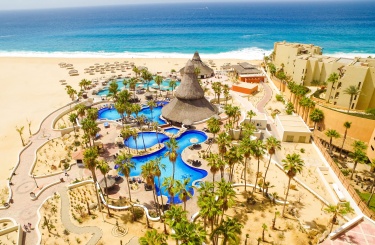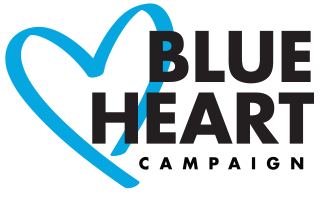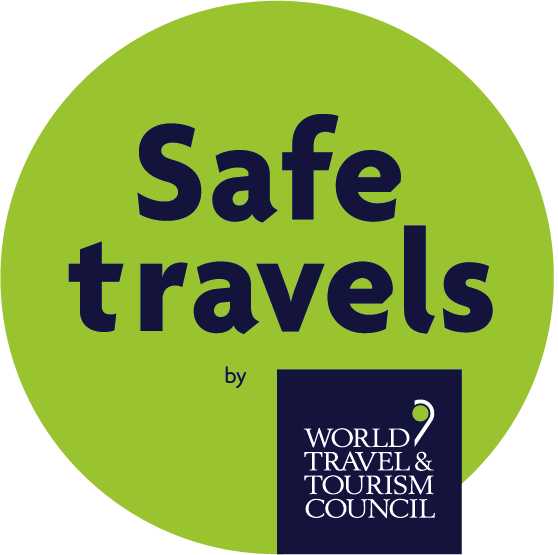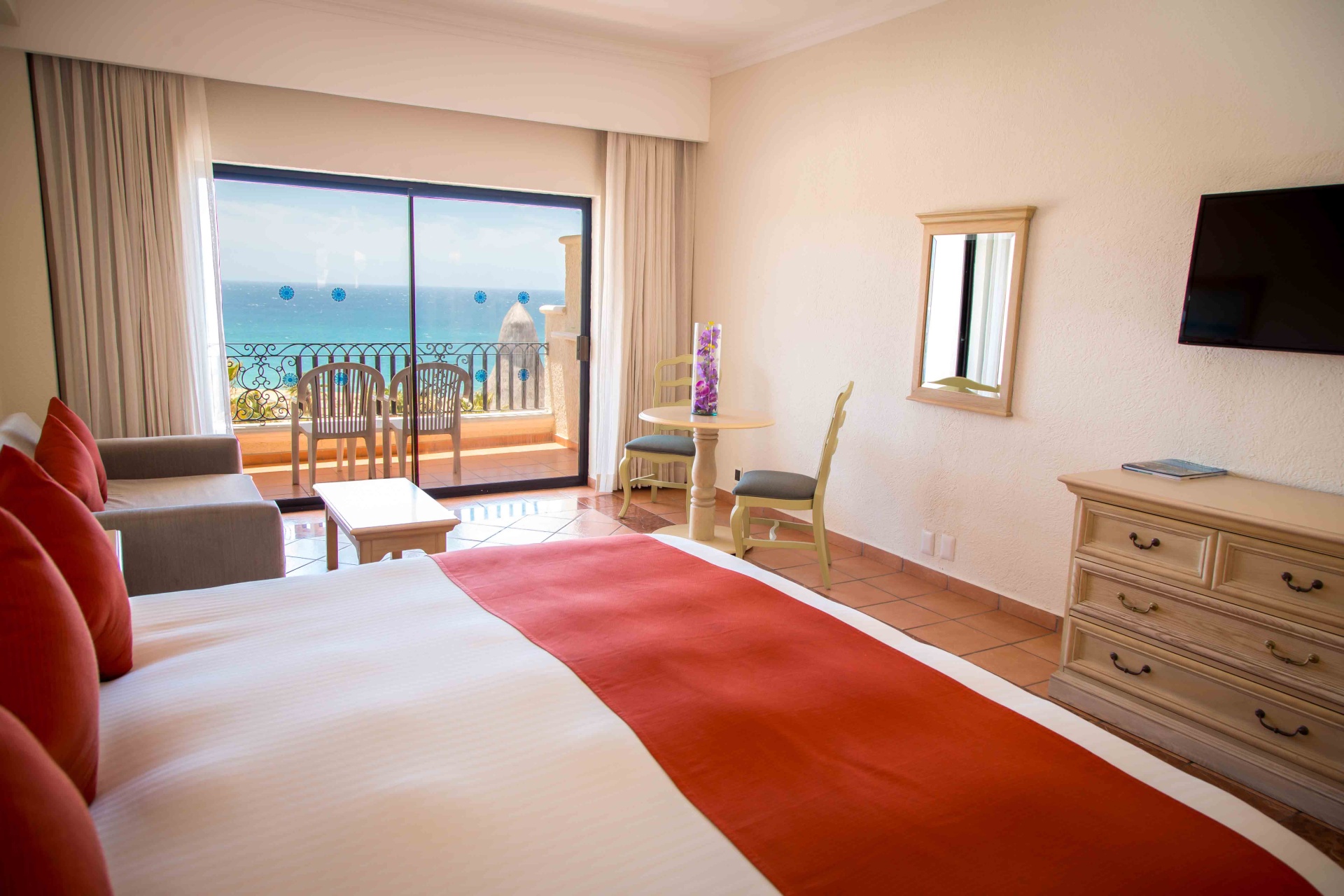 Friendly and Deluxe Suites
Comfort Selection
When it comes to rooms and suites Sandos Finisterra Los Cabos has some of the best accommodation options in Los Cabos. Stunning views from spacious balconies, large living areas, modern décor, and Baja California inspired architecture are just a few reasons to book a stay at Sandos Finisterra.
See our rooms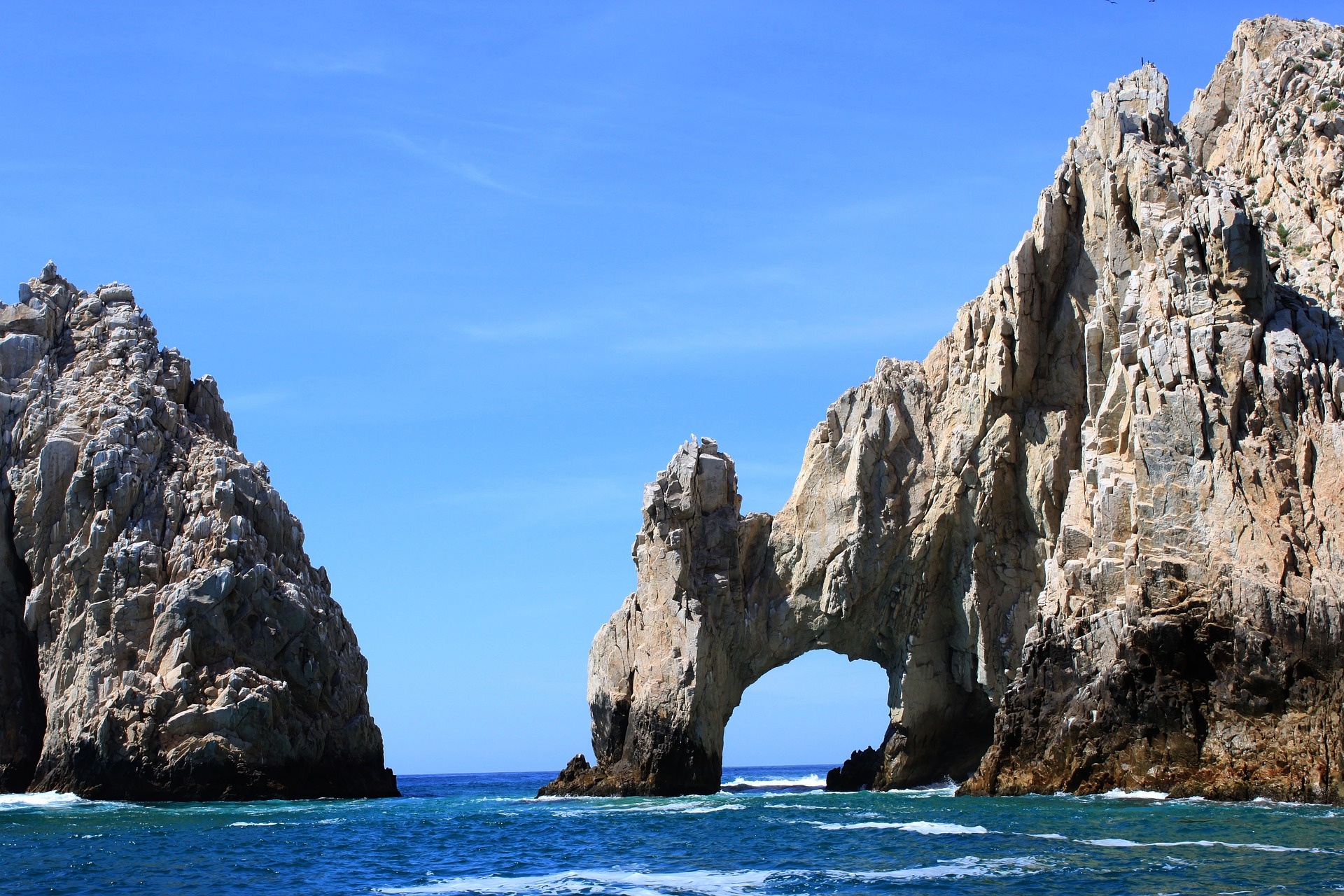 WELCOME TO THE ADVENTURE
The city of Cabo San Lucas is brimming with adventure… and Sandos Finisterra is right in the heart of it all. We're situated on a clifftop between the Pacific Ocean and the Downtown area, placing the famous Marina just outside our door. This resort offers you the perfect base for exploring the area's unbelievable dive tours, natural attractions, dining and nightlife.
Our Destination