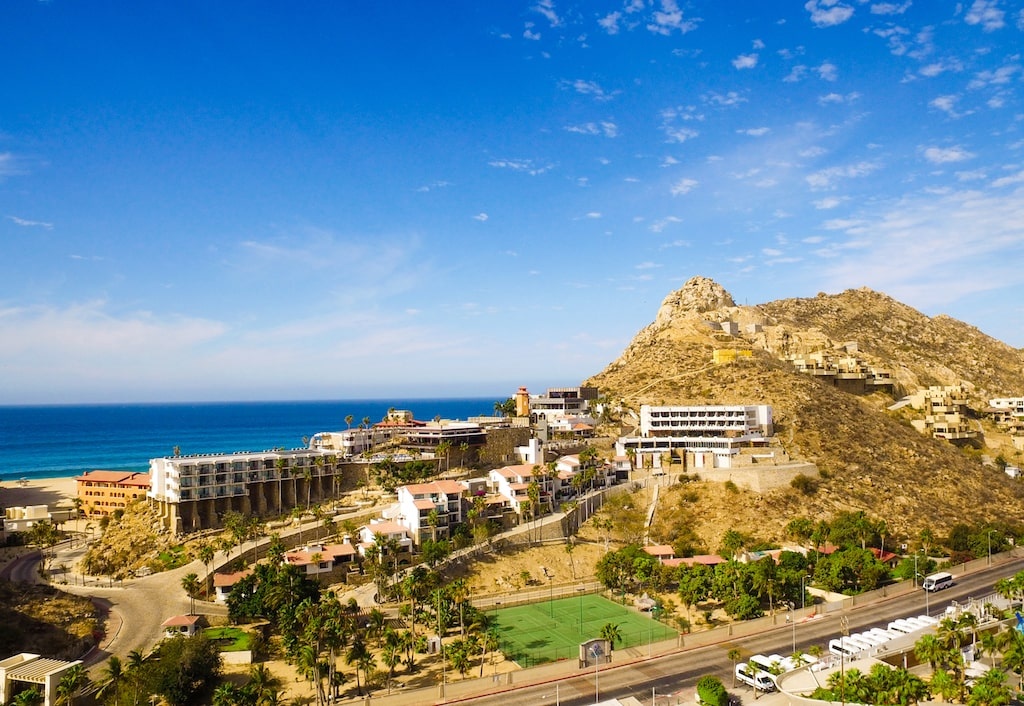 FREQUENTLY ASKED QUESTIONS
GENERAL INFORMATION
WHAT MAKES SANDOS FINISTERRA UNIQUE? 
At Sandos Finisterra, we are committed to showing our guests the wonders of Mexico while at the same time helping the environment. As a resort, we are in love with providing you with only the best. That's why at Sandos Finisterra we offer you amazing views, fun and adventure, a thrilling activities program, and an incredible culinary experience.
WHAT SHOULD I EXPECT ON MY VISIT TO SANDOS FINISTERRA?
When coming to Sandos Finisterra you should expect a unique hotel full of beautiful views, fun, adventure, and new memories. It is crucial to mention that Sandos Finisterra is located on a mountain, and even with elevators, there are steps around the property.
WHAT IS THE STANDARD CHECK-IN/CHECK-OUT TIME?
Check-in time is at 3:00 pm; however, it is possible to use the hotel facilities as early as 6:00 am. If your room is ready before 3:00 pm, you can use it. Check-out time is at 12:00 pm (noon), but you can use the facilities until 7:00 pm.
CAN I CHECK-IN BEFORE ARRIVAL?
Yes, you can check-in up to 15 days before arrival through the Sandos App, available on Google Play and Apple Store.
IS LATE CHECK-OUT AVAILABLE?
Late check-out is subject to availability, upon prior notice to reception. Additional charges may apply.
HOW MANY SECTIONS DOES THE RESORT HAVE?
Four: the Ocean View section, the Deluxe Bay View section, the Finisterra Casitas Suites section, and the Finisterra Suites section.
DO YOU HAVE ROOM SERVICE?
Yes, we have room service 24 hours a day.
WHAT DOES THE ALL-INCLUSIVE PLAN INCLUDE?
Food and beverage
Unlimited food and beverage

Activities
Entertainment
Entertainment shows and daily activities
Nightclub
Nighttime shows
Services
WiFi
Concierge
Kids Club
Lite Teen Club
Additional Services
Available depending on the
WHAT IS NOT INCLUDED?
The amenities and services that are not included in your all-inclusive package are select wines and liquors, private dinners, spa treatments, beauty salon, phone calls, laundry, babysitters and external tours from agencies located in the hotel, among other additional services.
WHERE CAN I SEE THE CURRENT DEALS?
You can see the current special deals here.
HOW CAN I SEE OR BOOK A STAY?
You can check availability, get quotes, and book online by clicking here. You can also send an email to [email protected], and/or call the following numbers:
From North America - Mexico: 01 800 907 52 92
From North America - USA: 1 866 336 4083
From North America - Canada: 1 866 941 0851
From Spain: +34 971 78 33 02
From UK & Europe: +44 20 305 137 68
From Argentina: 0 800 122 04 06
 
IS THERE A SPA AT SANDOS FINISTERRA?
Of course! At Spa del Mar, you'll find massage treatments, facials treatment, a beauty salon, a fitness center, a hydrotherapy area, and relaxing packages.
HOW CAN I BOOK A TREATMENT OR SPA SERVICE?
You can book it at reception, at the spa facilities, with Concierge, online by sending an email to [email protected] or fill out this form.
IS THE GYM INCLUDED WITH THE STAY?
Yes, we have a well-equipped gym for adults only, open from 6:00 am to 9:00 pm.
PACKING TIPS
WHAT DO YOU RECOMMEND TO PACK?
It depends on the season in which you visit us, but in general, we recommend you to bring beachwear and accessories such as:
Water shoes
Trekking shoes
A light cap or hat
Sunglasses
Snorkel mask
Biodegradable sunscreen
Biodegradable mosquito repellent
Power adapter (220 to 110 volts)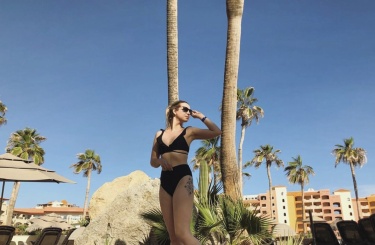 Plus, we recommend you pack smart casual clothes for à la carte restaurants and a light jacket. See some packing tips here.
 
CAN I PACK SOMETHING EXTRA TO HELP LOCAL COMMUNITIES?
Yes! Thanks to the Pack for a Purpose Program with the Sandos Foundation, our guests can bring with them some much-needed items which will be donated to local kids and their families to help them improve their living conditions. You can learn more on the Pack for a Purpose program as well as find a list of the most needed items here
 
HOW IS THE WEATHER AT SANDOS FINISTERRA?
We remind you that we are located in Los Cabos, so we have a tropical and dry climate; that is, we typically have sun almost all day and if it rains, the rainfall is usually short and light. Due to this, the area humidity level is medium to low.
LOCATION
HOW DO I GET TO THE HOTEL?
When leaving San José del Cabo Airport, you must take the Santa Anita Highway for around 58 miles, then turn left at the Cabo San Lucas street, and keep forward up to the end of the road. Along the way, you'll see multiple signs indicating the right direction.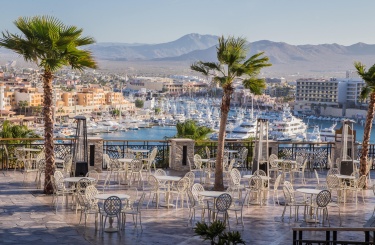 DOES THE ALL INCLUSIVE PACKAGE INCLUDE TRANSPORTATION?
Our hotel does have a transportation service; however, this has an additional cost and is made through the Seek N Go agency. Reserve by sending an email to [email protected] or call the following numbers:
From North America - Mexico 01 800 907 52 92
From North America - Canada 1 866 941 0851
From North America - USA 1 866 336 4083
From Spain +34 971 78 33 02
From Europe - UK +44 20 305 137 68
 
HOW CAN I GO TO THE MARINA OF LOS CABOS FROM THE HOTEL?
Going to the Marina is really easy, you just go out of the hotel and you will find it right in front of you.
If you decide to walk, take your first left from the hotel and continue into the downtown area. You will have a fresh breeze and some stores to explore.
 
DOES UBER EXIST IN LOS CABOS?
No, Uber service is not provided in San José, Los Cabos, nor in the entire state of Baja California Sur.
SPECIAL SERVICES
DO YOU HAVE BABY AMENITIES?
Yes, we have cradles and playpens for babies; to request one, send an email to [email protected]. Please take into account that there are no strollers, so you should bring your own.
DO YOU HAVE WHEELCHAIRS?
We have wheelchairs, but these are subject to availability. To check availability, send an email to [email protected]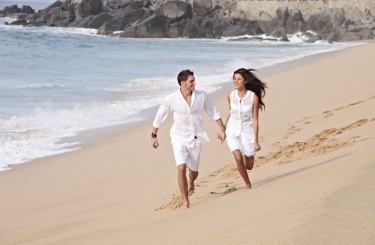 CAN I REQUEST A GOLF CART?
We are very sorry but there are no golf carts available at the resort.
 
DO YOU HAVE A DECORATION SERVICE FOR SPECIAL OCCASIONS?
If you want to make your stay even more memorable, you can request special decorations to celebrate your honeymoon, anniversary, birthday, etc., and surprise that special someone.
 
HOW CAN I REQUEST A SPECIAL DECORATION?
To request a special decoration, please send an email to [email protected] (additional charges may apply).
 
CAN YOU HELP ME PROPOSE TO MY SIGNIFICANT OTHER?
Yes! We celebrate love! For details about price and planning, please send your ideas to [email protected]
KIDS CLUB
DO YOU HAVE A KIDS CLUB AT THE HOTEL?
Yes.
DO YOU ACCEPT CHILDREN OF ALL AGES?
Our Kids Club is a space designed especially for little ones and is available for children from 4 to 12 years old.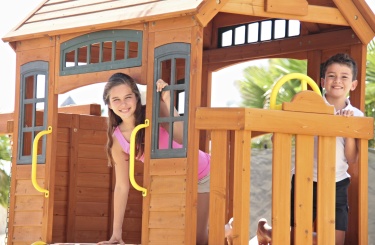 MY SON IS YOUNGER. DOES THAT MEAN HE CANNOT ENTER?
Children 2 and 3 years old can access the facilities only from 10:00 am to 1:00 pm and from 3:00 pm to 5:00 pm, but always need to be accompanied by a parent or guardian.
ARE THERE ANY RESTRICTIONS ON THE SCHEDULE TO REGISTER CHILDREN AT THE KIDS CLUB?
The only restrictions to the schedule are when you first register your child to the kids club; it needs to be between the hours 9 am to 10 am. If your child is already registered, you can admit them anytime between 9 am to 5 pm.
ARE THERE ANY ADMISSION RESTRICTIONS AT THE KIDS CLUB?
Yes, for your kids' safety, small children with fever, diarrhea, vomit or an infectious disease are not admitted; children with special needs or a disability must be accompanied by a parent or guardian at all times.
MY SON HAS SOME ALLERGIES. WHAT SHOULD I DO?
Parents have the responsibility to inform the Kids Club staff about any child allergies, if they have a disease of any kind, or if they are taking any medication that may alter their behavior.
CAN YOU PROVIDE MEDICATION TO MY CHILD WHEN I AM NOT AROUND?
The Kids Club staff is not authorized to provide any medication.
CAN MY CHILD EAT DURING THEIR STAY AT THE KIDS CLUB?
No, the Kids Club staff is not authorized to provide any food.
DO CHILDREN STAY INSIDE THE KIDS CLUB ALL THE TIME?
No, there are outdoor activities in the Kids Club program, so we ask the parents or guardians to apply sunscreen before leaving them. The Kids Club staff is not authorized to apply creams or sunscreen.
WHAT HAPPENS IF A CHILD MISBEHAVES? 
In the event that any child exhibits misconduct, violence, or any behavior perceived as a risk to another child or to the Kids Club staff, the hotel interrupts the child's visit to the Kids Club and notifies the parents immediately; the Kids Club also reserves the right to refuse admission.